Back to Products & Services
Recorded Hoarding Horrors 1hr. 43mins.
PAA Recorded Library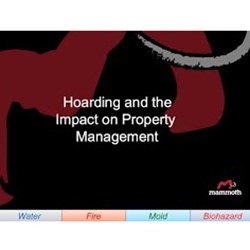 Do you have a resdent on your property with a hoarding problem? Are you unsure what next steps you can take? How do you identify a hoarder? In this webinar instructed by Paul Nanni, you will learn about the health and safety issues surrounding a hoarding resident, the fair housing implications, and preventative measures you and your team can make to be proactive. 
---