Usource
Usource is a proud partner of the PAA.

As a member of the Pennsylvania Apartment Association, you have access to expert energy consulting.
With the volatility of the Northeast energy market, Pennsylvania businesses need to find new and creative ways to mitigate risk and manage costs. The Pennsylvania Apartment Association Program offers a full range of integrated energy solutions for its member businesses.
Your company will benefit from:
A dedicated energy consultant and team of market analysts – As an extension of your team, we work with you to craft strategies, evaluate energy projects, advise on rebates and incentives as well as regulatory or legal changes, and act as liaison with suppliers and vendors.
Discounted services – Usource exclusively offers a 10% discount on services to Pennsylvania Apartment Association members.
Unbiased competitive procurement process – Leverage Usource's supplier network to get the best electric and natural gas pricing and contract terms with our fully transparent, unbiased bidding platform.
Robust energy solutions – Our consulting services range from procurement to energy efficiency to electric vehicle charging stations, allowing us to customize the right energy strategy to meet your budget needs and business objectives.

Pennsylvania Apartment Association members can achieve budget certainty and cost savings when an energy strategy is in place. Usource will work with you to help build a long-term energy plan that takes the value from the future market to help you strategically control costs and generate savings.
About Usource:
Usource, a leader in energy consulting, works with commercial, industrial, and institutional organizations to develop and execute customized management strategies that reduce energy costs and budget risk. With its deep industry expertise, Usource helps its clients navigate the complexities of the energy market and regulatory environment. Usource serves clients across the country and has been in business for over 20 years.
For more information about aligning your financial goals and sustainability objectives with an integrated energy management approach, contact Karen: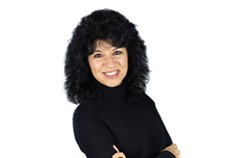 Karen Demma, CEP
Account Executive
412-427-7139
Karen.Demma@nexteraenergy.com