Back to Events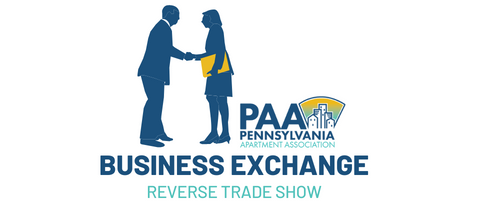 Business Exchange & Panel Discussion - Pittsburgh
Business Exchange

Thursday, February 9, 2023
* Registration open until 2/3/23 at 12:00 AM (EST)
Event Details
Sponsored by:
About the Event:
Registration NOW OPEN!
The Business Exchange is on a first-come, first-serve basis with limited registration.
PAA member suppliers will have a limited amount of time with apartment owners and/or the executive team. The format is a reverse 'trade show' with a 'speed-dating' format.

This is an excellent opportunity for PAA Supplier members to have one-on-one time with apartment management companies and decision-makers.

The event is a PAA PAC [Political Action Committee] fundraiser event with registration payments for the event going to the PAC.

The registration and payment must be made via credit card.

If your company is paying with a Corporate Card, they must be taxed as a Limited Partnership. The PAA PAC cannot accept any contributions from an LLC.
Event Schedule:
3:00–3:15pm | Supplier Partner Registration
3:15-4:00pm | Panel Discussion
4:00-4:30pm | Management Company Registration
4:00-4:30pm | Panelist/Supplier Mixer with beer and wine
4:30-4:45pm | Opening Remarks
4:45-6:15pm | Business Exchange Reverse Trade Show
6:15-7:00pm | Happy Hour w/ hors d'oeuvres, beer and wine
Pricing:
The cost of the event is $400.00 per member company with a maximum of two representatives attending from a supplier member company.
Parking for this event is $6-$8 in the attached parking garage to Nova Place.
---
PANEL DISCUSSION:

Bryanna Xander

- Senior Vice President of Leasing and Operations

Over her 8+ year career in student housing and property management, Bryanna has been responsible for overseeing all aspects of leasing and operations in many student housing markets across the nation. With recent companies, Bryanna has implemented many new platforms while building out operations for an entire property management portfolio. While overseeing leasing and operations efforts at previous companies, she quickly climbed the ladder and was recognized as a rising star in the industry. In her current role with MVHP, as SVP of Leasing and Operations, Bryanna is responsible for implementing innovative and industry-leading initiatives. Bryanna is building out a best-in-class operations team that will make MVHP the recognized leader in property management. With MVHP's commitment to being the "boutique" option in student housing and property management, she has proven to be the perfect fit. Her outside-the-box thinking and take-charge approach have the MVHP portfolio at the top of our respective markets. Bryanna graduated with a BS from Slippery Rock University (PA).

Cassandra Law

- Senior Director of Supportive Housing, SeniorCare Network

Cassandra Law serves as the Senior Director of Supportive Housing for SeniorCare Network since joining the organization in 2002. Ms. Law currently oversees over 35 communities which include HUD 202 and 811, and 236 communities, Tax Credit, market-rate senior adult condominiums, and the HOPWA program. Her work with SeniorCare Network includes assistance with the development of new housing projects, construction, marketing, and resident relations. As the 504 Coordinator for Presbyterian SeniorCare, she ensures that the Fair Housing standards are met throughout the organization. She is personally involved with all Board, Owner, and regulatory agency communication and/or interaction.

During her career, Ms. Law has overseen the management of over 3,000 apartments nationally consisting of a mixed portfolio. Ms. Law has specialized in her career in Section 8 and Low-Income Tax Credit properties. She is a Certified Property Manager, Accredited Resident Manager, Occupancy Specialist, and Fair Housing Coordinator, and is the current Broker of Record for SeniorCare Network, Inc.

Originally from Fredericksted, St. Croix, Ms. Law attended and graduated from Carlow College with a Bachelor's in Business Management and Communications.

Garrett Wood

- Regional Property Manager, Morgan Properties, 2023 PAA Western Regional Advisory Council Co-Chair

Garrett Wood has been managing Residential and Commercial Real Estate in the area for the last 25 years. He currently embraces the role of Regional Property Manager for Morgan Properties in Western PA. Garrett has direct oversight of 19 beautiful properties, approximately 4,300 apartments, here in Metropolitan Pittsburgh. He is also a Co-Chair of the PAA Western Regional Advisory Council.

Tonaus John

-CEO, DBC Real Estate Mangement LLC, 2023 PAA Board of Directors

Tonaus John is the Chief Operating Officer for DBC Real Estate Management. Tonaus is an MBA graduate, with designations as a CPM®, ARM®, CAPS, and COS. Mr. John has identified and implemented opportunities for improved operational efficiencies by maintaining appropriate internal controls, systems, and procedures in his current position. He is responsible for the management, operation, oversight, and leadership of the multifamily portfolio comprised of 29 communities in Pennsylvania, Ohio, and South Carolina. He has conducted self-written training courses in all aspects of operations for all company employees. Tonaus oversees Directors, Marketing Managers, Property Managers, and Regionals concerning the performance of the entire DBC portfolio. He continually assesses standard operating procedures to ensure business processes are both effective and efficient. Mr. John collaborates with the Chief Financial Officer to evaluate the financial status and emphasize areas of opportunity for improvement. Tonaus John is a strategic and growth-focused professional offering comprehensive experience in marketing and property management.
---
Sponsorship Opportunities:
Title Sponsorship - $1,000 (1 Available)
As a title sponsor, your company name/logo and video message will be featured on our PAA SWAG table through a QR Code. Also, your company name/logo will be displayed on all PAA marketing materials pre-event and on the PAA website for registration, with a redirect link to your main homepage.
Cocktail Sponsor - $250 (5 Available)
This sponsorship will supply our members with the first hour of cocktails during our reception. Your company name and logo will be listed as the cocktail sponsor in the bar area.
Surprise Drawing Sponsor - $100 (8 Available)
With eight surprise drawing sponsorships available for Business Exchange. Your company will have the opportunity to provide SWAG as a prize for participants. (Each item should be valued at $25 or more)

For more inquiries and information, please contact PAA's Development Coordinator, Cierra Lewis at clewis@paahq.com
For More Information: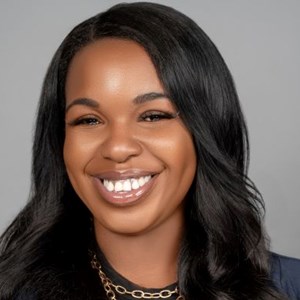 Cierra Lewis
Pennsylvania Apartment Association
(610)227-2328
Management Companies:
AION Management
Bayshore Properties
Berger Communities
Headwaters Management
Laurel Real Estate Services, LLC
Midwood Investment & Development
Milhaus
Morgan Properties
Mozart Management
MultiVersity Housing Partners
TWG Management
SeniorCare Network
Union Real Estate
Walnut Capital
Payment for the event:
The registration and payment must be made via credit card.
If your company is paying with a Corporate Card, they must be taxed as a Limited Partnership. The PAA PAC cannot accept any contributions from an LLC.
Event Sponsors: