Back to Events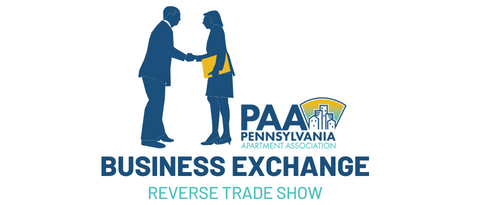 Business Exchange - Philadelphia
Business Exchange

Wednesday, January 18, 2023
Event Details
About the Event:
2023 Business Exchange
Join us for the first PAA Event of 2023!
Please contact us if you are interested in an attendee registration.
The Business Exchange will be
on a first-come, first-serve basis with limited registration.
PAA supplier partners will have a limited amount of time with apartment owners and/or executive team representatives. The format is a reverse 'trade show'.
This is an excellent opportunity for PAA supplier partners to foster new and existing business contacts.
All proceeds raised from the Business Exchange benefit the PAA PAC. The registration and payment must be made via personal credit card or from a Limited Partnership. The PAA PAC cannot accept any contributions from an LLC.
Event Schedule:
4:00PM-Management Companies Registration (ONLY)
5:00PM-5:15PM-Supplier Partner Registration (ONLY)
5:15PM-Opening Remarks and Rules Reminder
5:20PM-7:00PM-Business Exchange Reverse Trade Show
7:00PM-8:00PM-Business Exchange Happy Hour
PARKING:
Main parking lot is off of Franklin Avenue next to Renaissance Academy.
NO PARKING at Grant Street is available.
PARKING IS FREE
Follow the signs to the PAA Business Exchange upon arrival.
Pricing:
The cost of the event is $500.00 per company with a maximum of two representatives attending from a supplier member company.
Sponsorship Opportunities:
Title Sponsorship - $2,500 (1 Available)
As a title sponsor your company name/logo and video message will be featured on our PAA SWAG table through a QR Code. Also, your company name/logo will be displayed on all PAA marketing materials pre-event and on the PAA website for registration, with a redirect link to your main homepage.
Cocktail Sponsor - $750 (2 Available)
This sponsorship will supply our members with the first hour of cocktails during our reception. Your company name and logo will be listed as the cocktail sponsor in the bar area.
Surprise Drawing Sponsor - $250 (8 Available)
With eight surprise drawing sponsorships available for Business Exchange. Your company will have the opportunity to provide SWAG as prizes for participants. (Each item should be valued at $25 or more)

For more inquiries and information, please contact Cierra Lewis @clewis@paahq.com
For More Information: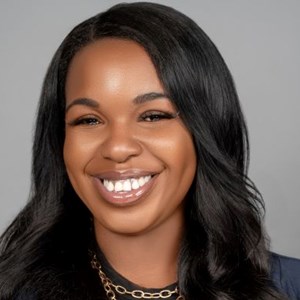 Cierra Lewis
Pennsylvania Apartment Association
(610)227-2328
Companies Registered:
*Note: Be sure to check here often as we update the list weekly.
AION Management
Berger Rental Communities
Campus Apartments
Friedman Realty
Hankin Apartments
Ingerman
Kamson Corporation
Lindy Communities
Morgan Properties
RF Management
Scully Company
The Galman Group
The Klein Company
The Westover Companies
Triple Crown
Woodmont Properties
Woodward Properties