Back to Events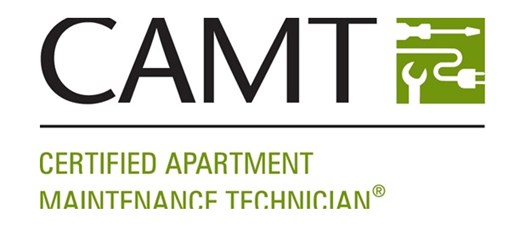 Certified Apartment Maintenance Technician (CAMT) -Fall23-Philadelphia
PREPARE TO ENHANCE YOUR SPECIFIC SKILL SET AS A PROPERTY TEAM MEMBER
Wednesday, September 13, 2023
at
9:00 AM (EDT)
to Wednesday, October 11, 2023 at 5:00 PM (EDT)
Event Details
This program is recommended for maintenance technicians, porters, housekeepers and other technical service personnel who are interested in advancing their career by earning a nationally recognized certificate. NAAEI has developed the Certificate for Apartment Maintenance Technicians training curriculum and the subsequent exam to help apartment maintenance professionals obtain better knowledge of their roles and responsibilities and to prepare them to obtain the CAMT. The main purpose of CAMT is to prepare participants to effectively maintain, preserve, and enhance the physical assets of the property safely and efficiently, consistent with the objectives of property ownership and in compliance with federal, state, and local law. The CAMT curriculum is based on the Skill Standards and ultimately prepares participants for the CAMT exam as well as for fulfilling their role in the field. The Skill Standards guide the participants toward the CAMT's intended learning objectives.
| | | |
| --- | --- | --- |
| PRICING TIER | MEMBERSHIP TYPE | AMOUNT |
| IN PERSON | MEMBER | $1100 |
| IN PERSON | NON MEMBER | $1250 |
Program Requisites
The CAMT certificate is awarded when candidates fulfill three major requirements: experience, training and passing the exam. Requirements to obtain the CAMT certificate include: •Twelve (12) months of relevant apartment industry experience; •Successful completion of the CAMT Curriculum, and; •Score above the passing point (currently 66%) on the exam.
Agenda
September 13
9:00 AM - 5:00 PM

Basic Plumbing Maintenance and Repair

October 2
9:00 AM - 5:00 PM

Basic HVAC Maintenance and Repair

October 3
9:00 AM - 5:00 PM

Basic Appliance Maintenance and Repair

October 9
9:00 AM - 5:00 PM

Basic Electric Maintenance and Repair

October 10
9:00 AM - 12:00 PM

Basic Interior/Exterior Maintenance and Repair

1:00 PM - 4:00 PM

Maintenance Soft Skills
For More Information: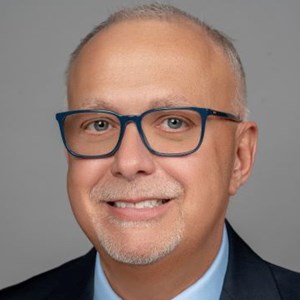 Roger Dickson
Pennsylvania Apartment Association
PAA EDUCATION DISCLAIMER:
Thank you for your interest in the Pennsylvania Apartment Association's education program.
It is strongly recommended that you ensure invoice addresses and email addresses are updated. PAA Education is not responsible for outdated member information being used for the dissemination of invoice/registration information.
Please note that classes may be subject to the following: move in physical location, incur a date or time change, change in instructors, potentially cancellation due to a low attendance, or any combination thereof. Every effort will be made by the PAA education staff to alert you of any necessary changes in a timely fashion. Your support, flexibility and understanding of these potential changes is appreciated.
REGISTRATION POLICY:
Only PAA members in good standing will receive the published PAA member rate. The non-member rates will be applied to all registrations that do not include a PAA membership. All membership status questions should be directed to membership@paahq.com.
Once a member has registered for an education event, members can pay their invoices via credit card on their account at paahq.com or request an invoice to be emailed for payment. All invoices must be paid within 30 days of the invoice date unless the 30-day mark falls on or after the date of the education event; in those cases, payment should be made the day prior to the education event.