Back to Events
Maintenance: The Value of Collaboration and Cross Training PAAWW#20
Wednesday, October 11, 2023
Event Details
PAA Webinar Wednesdays-supported by Multifamily Insiders-is the largest weekly premium webinar series in the multifamily industry, helping you gain the skills to improve your performance and advance in your career! Through this program, you get access to innovative ideas, best practices, and emerging trends from a variety of topics, including customer service, leasing and marketing, resident retention, career advancement, leadership techniques, and other property management skills to become a superstar at your company and/or in your profession!
The other side of the challenge is, you guessed it, basic formal maintenance training for Community Managers or the lack thereof. Collaboration between the apartment community managing partners is needed today more than ever, in the age of high customer expectations and instant gratification.
Leverage the power of shared knowledge
Service Managers that communicate using the language of business have a better chance at a career path above site level
Understand the value of what your partner brings to the table
The best outreach marketing tool? Your service team.
The value of a true partnership
How a Community Manager's support can become a key in achieving great resident satisfaction numbers
Understand how management decisions are impacting the business
Spending strategically can improve the bottom line of an asset. Why it is important to spend in order to save.

About Adrian Danila
Adrian started his property management career in 2003 as part-time groundskeeper. Since 2007, he has been managing service departments for large and high-profile assets and overseeing maintenance operations, capital projects and renovations for portfolios of up to 9,000 apartment homes.
Adrian's current role is Regional Director of Maintenance for Lessen. Prior to joining Lessen, Adrian worked for Birchstone Residential where he oversaw maintenance operations for a portfolio of 10 apartment communities in Georgia and Florida. Before Birchstone, Adrian was Director of Facilities and Maintenance at ECI Group, an owner/operator based in Atlanta, Georgia with assets located throughout Southeast U.S. In his previous role, Adrian oversaw the maintenance operations and capital projects for 25 properties located in Georgia, Florida, South Carolina, Tennessee, Texas and Louisiana totaling 7,000 apartment homes.
For More Information: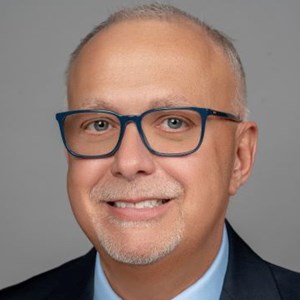 Roger Dickson
Pennsylvania Apartment Association