Back to Events
Mastering Maintenance: Building a Regimen Maintenance Excellence PAAWW#15
Wednesday, August 16, 2023
Event Details
PAA Webinar Wednesdays-supported by Multifamily Insiders-is the largest weekly premium webinar series in the multifamily industry, helping you gain the skills to improve your performance and advance in your career! Through this program, you get access to innovative ideas, best practices, and emerging trends from a variety of topics, including customer service, leasing and marketing, resident retention, career advancement, leadership techniques, and other property management skills to become a superstar at your company and/or in your profession!
Why do some teams accomplish more with the same time and resources? They know how to manage their routines, services, and preparation. In this session we will share the best practices that get results and why they do. We will break down how to organize your day and services in a way that improve results, morale, and the customer experience.
If you want to improve your results without overwhelming your team or burning them out, then this is a great session that will provide insights and perspective to help make changes everyone will appreciate.
Attendees will take away the following:
Tips, tricks, and considerations for work orders
How to catch up when you are behind
Organize and prioritize the day
Optimize skillsets, location, and proximity
Best practices and common mistakes
Discover the tactics of high performing companies and how you can apply those lessons to your team, while avoiding common missteps.
How to navigate emergency repairs
Understand established standards, risks, and responses
Preparing for each upcoming season
How to get ready for each season, what to do, and how to reduce service requests before they happen.
Coaching and motivating the team
Learn to better guide and navigate excellence

About Mark Cukro
Mark is the President of Plus One Consulting, Inc. and founder of Service Team Training.com. Mark is a national speaker and a leading resource in the field of service team development and training. Prior to Starting his own company he was the Director of Service Team Development for Colonial Properties Trust, Inc, a New York Stock Exchange traded company with 148 properties and over 48,000 apartment homes. His certifications include, CAPS, CAMT I, CAMTII, CPO, CPO Instructor with the National Swimming Pool Foundation, EPA proctor for the 608, 609, and R-410a certifications as well as all HVAC Excellence courses. Mark is also a NAAEI Instructor and worked on the development of the new CAMT program.
For More Information: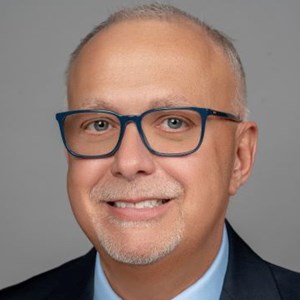 Roger Dickson
Pennsylvania Apartment Association