Know Before You Go-Rock the River-Philadelphia
Thank you for registering for the PAA Rock the River, Philadelphia! This event is the largest multifamily summer event in the area! Please see the information below to help with planning your day

A SPECIAL THANK YOU TO OUR SPONSORS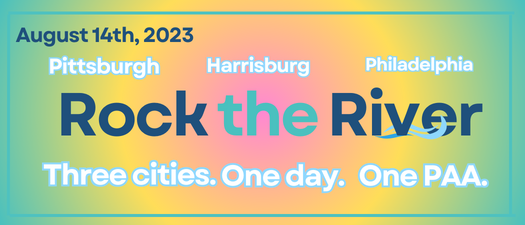 ATTENDEE and SPONSOR INFORMATION
Date:
August 14th, 2023
Event Time:
3:00PM-7:00PM
Location:
60 North 23rd Street North Tower
Event/Parking Directions:
Parking is at your discretion.
We encourage carpooling or using a ride share service.
Parking can also be found here
Once you arrive you will meet our volunteers, who will scan you into the building, get you access to the elevator and lead you to the location of the event in the building.
What Your Ticket Includes:
FREE FOOD and BEVERAGE
FREE DISTILLERY TASTING
FREE Entertainment
FREE PAA Souvenir
What to Wear:
Casual and picnic style attire
What to Bring:
Driver's License or Government Photo ID, you will be carded at the bar area.
Cash for raffle, PAA PAC Fundraiser opportunities.
Event occurs rain or shine!
---
SPONSOR INFORMATION
Sponsor Arrival Time:
All sponsors should arrive by 1:30PM.