Keystone Multifamily Living Magazine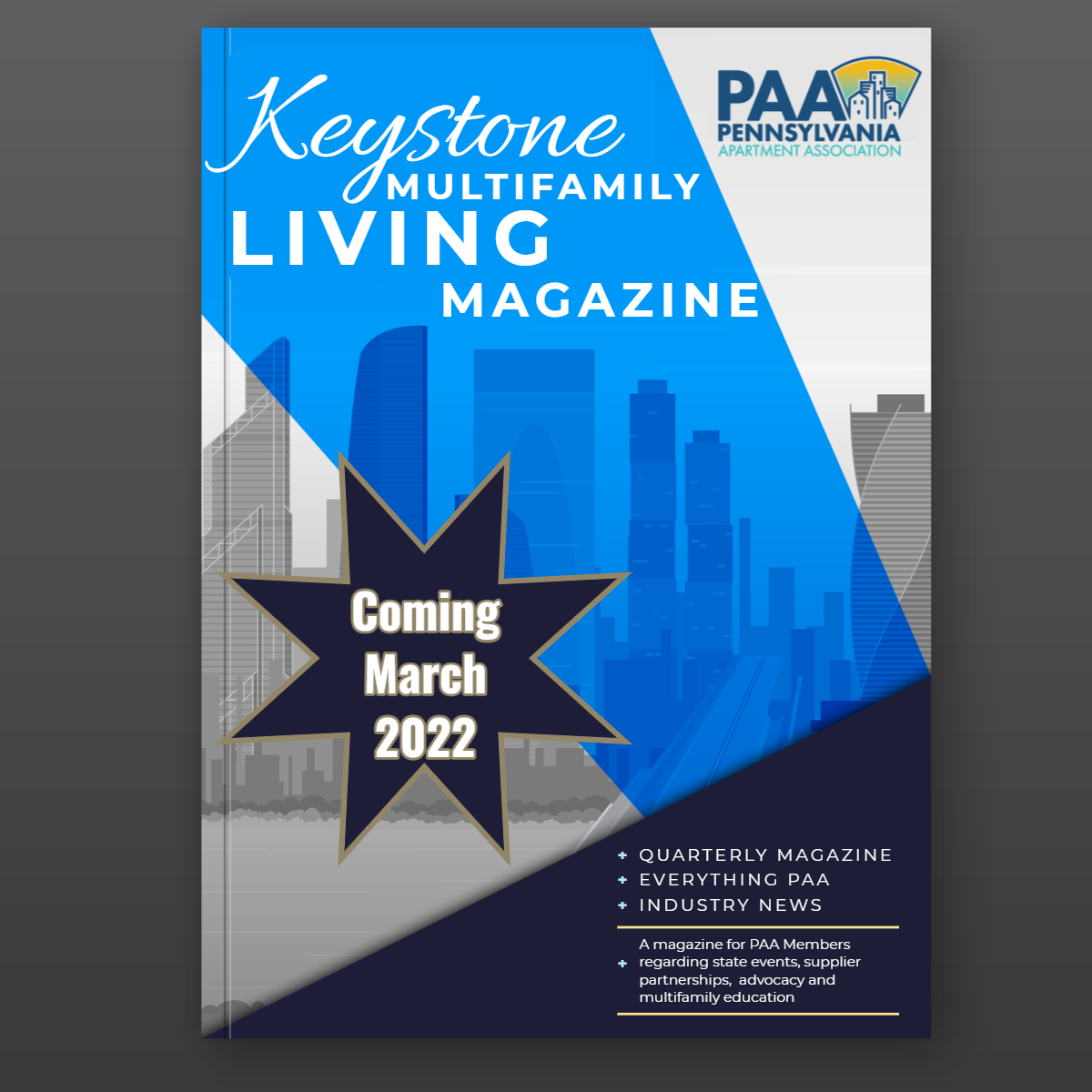 The PAA has a quarterly magazine and our first issue comes out in March 2022.  The name of the magazine is Keystone Multfamily Living.  PAA has partnered with Naylor to produce the magazine.  We are now accepting advertisers for the first issue.  If you are interested in becoming an advertiser in the magazine contact Amy Pontius at apontius@paahq.com.
To see the magazine's offerings CLICK HERE.