Back to Products & Services
Recorded CAPS Module 1 Client Services and Stakeholder Relations 1hr. 33mins.
PAA Recorded Library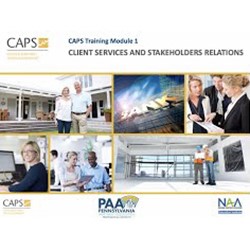 In this class, you will learn to work with property owners to clarify their ownership goals, identify and understand key parts of the Management Agreement that establish the management company's responsibilities and obligations, and create regular owner's reports to keep the property owner informed of the status of the property. You will also be able to recognize the ways in which lenders, regulatory agencies, and local, state, and federal laws affect the management of multifamily housing properties, coach your site team to provide a safe, habitable living environment for residents, while remaining in compliance with Fair Housing laws, and ask yourself the questions that lead to ethical decision-making.
---