Back to Events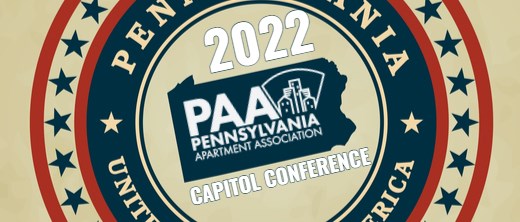 PAA Capitol Conference
Monday, April 25, 2022
to Tuesday, April 26, 2022
Event Details
The PAA Capitol Conference is the state of PA's lobbying day at the State Capitol in Harrisburg, PA. Attendees can plan on committee meetings and education sessions pertaining to lobbying, grass roots efforts and lobby day issues. This meeting will occur at the Crowne Plaza in downtown Harrisburg.
If you questions about this event please contact Leah Sailhamer at lsailhamer@paahq.com or Andre Del Valle at adelvalle@paahq.com.
Capitol Conference Schedule
Crowne Plaza | Harrisburg, PA
Monday, April 25th
12:00pm to 1:00pm: Lunch – Pennsylvania Ballroom AB
1:00pm to 2:30pm: Legislative Affairs Committee – Pennsylvania DE
1:00pm to 2:30pm: Membership Committee – Pennsylvania BC
2:30pm-4pm: PAA Board of Directors Meeting – Ballroom D
5:00pm to 6:30pm: Legislative Reception - Level 2 - 215 N. 2nd Street, Harrisburg
6:30pm: PAA PAC VIP Dinner @ Level 2 - 215 N. 2nd Street Harrisburg
A Private Invitation will be sent to contributors
Tuesday, April 26th
7:30am to 9:00am: Breakfast – Ballroom AB
8:00am to 9:00am: Advocacy Training for Attendees
9:00am: Head to Capitol for Meetings with Legislators
*PAA will have a table with extra materials in the East Wing Rotunda of the Capitol building.
For More Information: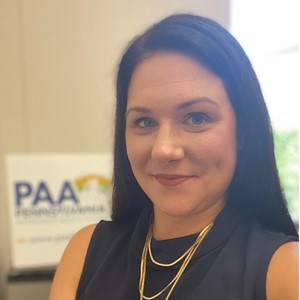 Leah Sailhamer
Nationwide Energy Partners
Location: Crowne Plaza Harrisburg
Address: 23 South Second Street | Harrisburg, PA 17101
Phone Number: 717.234.5021
PA Apartment Association block code PAA.