Back to Products & Services
Recorded CAPS Module 2 Investment Management 1hr. 51mins.
PAA Recorded Library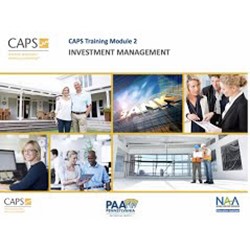 By the end of this class, you will be able to view the properties in your portfolio from the perspective of an owner with a valuable investment to protect, identify the types and sources of mortgage financing, and how they might affect the management company's financial and reporting responsibilities. You will also learn how to coach site teams through the budgeting process, work with your community managers to identify budget variances and trends, and craft thorough reports to the property owner. Become familiar with the fundamentals of property accounting, and interpret the financial documents that measure property performance as well as understand how property values are determined, and recognize the direct impact that CAPS and their site teams can have on those property values.
---