Back to Products & Services
Recorded Mystery Shop Webinar 1hr. 27mins.
PAA Recorded Library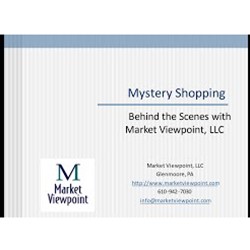 You never know when a mystery shopper could stop by the office or give you a call. Mystery shopping is a vital training tool as well as a way for competition to gague your property and your team. But what exactly are the mystery shoppers looking for when they tour your property? Join us and Angela Megasko, Market Viewpoint as we talk about tips and tricks to ace your next mystey shop and improve your customer service skills. Are you prepared for your next Mystery Shop?
---