Back to Products & Services
Recorded CAM Module 4 Property Maintenance for Managers 1hr. 55mins.
PAA Recorded Library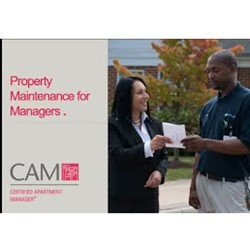 Understand how property maintnenance and resident experience impacts your property's value and funtioning.  
The onsite manager is a vital link between apartment residents and the community owners and investors. This class provides high quality training on virtually different aspects of property management.
---