Back to Products & Services
Recorded CAM Module 7 Resident Experience 1hr. 41mins.
PAA Recorded Library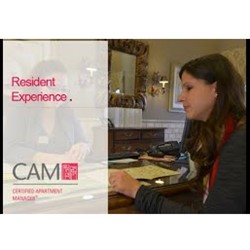 In this class, you will learn how from the screening process to move out day how to provide your residents with the best resident experience. Some topics covered in this class are new resident education, successful ongoing communication methods, resident retention and renewal, and move-out procedures. 
---