Back to Products & Services
Recorded CAPS Module 3 Improving Asset Performance 1hr. 28mins.
PAA Recorded Library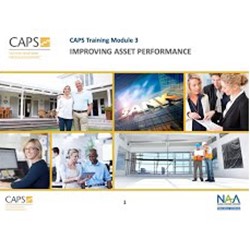 In this class, you will be able to investigate an underperforming property to find the sources of the problem, use key performance indicators to get a full picture of a property's performance, and understand how key performance indicators relate to each other. Robin Flagler will also explain how to effectively weigh the benefits of increasing income and reducing expenses and identify likely solutions to common property performance problems.
---