Back to Products & Services
Recorded CAPS Module 5 Talent Development 2hrs.
PAA Recorded Library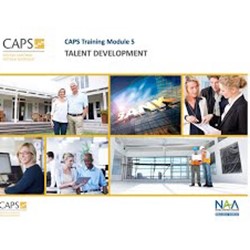 By the end of this class, you will be able to:
Maintain open and productive communication with site teams, even when they are geographically distant from you.
Manage team members who may have more expertise than you do.
Understand the role you play in retaining valuable, high-performing team members.
Ensure that your site team recruits qualified candidates in a legally compliant manner.
Ensure that your site team members:

Are sufficiently trained and integrated into the team.
Function well as a team.
Receive the mentoring, coaching, and feedback they need to grow as professionals.
Are treated in a manner that is both fair and dignified should discipline or separation become necessary.

Manage site teams during a property sale, whether you are on the seller's side or the buyer's side.
---