Back to Products & Services
Recorded Dealing with Sweaty Palm Conversations 49mins.
PAA Recorded Library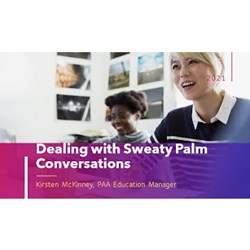 From an angry tenant to a co-worker who is not working at their full potential, there are some conversations that we all would rather not have to have. In this class, learn techniques to prepare for these sweaty palm conversations and how to best communicate your points.
---