Back to Products & Services
Recorded Inexpensive Ways to Marketing 1hr. 52mins.
PAA Recorded Library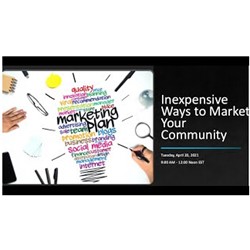 In this class, we will review the industry conundrum around marketing - without killing your budget! You'll learn the difference between what makes something inexpensive, reasonable, economical or affordable. You'll also learn marketing tips that you can do to help boost your property presence and help plant the seeds to sow many move-ins! Taking these tips back to your company may help you get that push you need to make your property the most marketable. 
---