Back to Products & Services
Recorded Let's Get Motivated for Leasing 1hr. 33mins.
PAA Recorded Library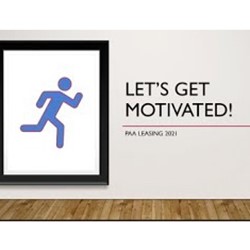 In this class, Angela Franco from CORT will go in depth with tips and tricks that will get your more experienced leasing agents excited and ready to improve those leasing numbers! From creating that crucial first impression to closing with a signed lease, this class will offer new insight for your leasing staff on how to bring in prospective residents and get those leases signed.
---