Back to Events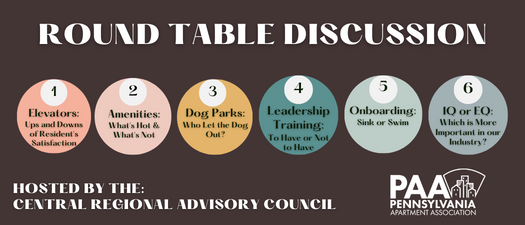 Round Table Discussion & Happy Hour - Central Regional Advisory Council
Round Table Discussion 3pm-5pm
Happy Hour to Follow 5pm-7pm
Thursday, April 6, 2023
Event Details
Round Table Discussion and Happy Hour-Provided by the Central Regional Advisory Council
Thursday, April 6, 2023 
NO COST - FREE
ROUND TABLE AUDIENCE TARGET:  MANAGEMENT COMPANY AND PROPERTY STAFF ONLY
HAPPY HOUR AUDIENCE TARGET: ALL (2 drink tickets will be provided to all attendees)
PLEASE REGISTER BEFORE THE EVENT
The Wilbur Mansion

201 Cherokee Street
St. Bethlehem PA  18015
Round Table Discussion- Wilbur Lower Level
3PM-5PM
Happy Hour-Wilbur Lower Level
5PM-7PM
 Limited Seating Available

Calling all Property and Regional Managers to an open discussion on today's leading topics. 
Join Lisa Delgado, moderator for this informative discussion among professionals.
Elevators: Ups and Downs of Resident's Satisfaction
Amenities: What's Hot & What's Not
Dog Parks: Who Let the Dog Out?
Leadership Training: To Have or Not To Have?
Onboarding: Sink or Swim
IQ or EG: Which is More Important in our Industry?
For More Information: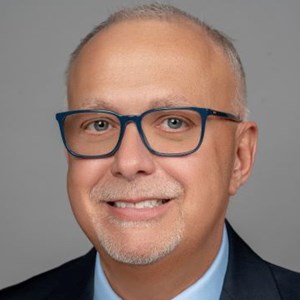 Roger Dickson
Pennsylvania Apartment Association
Sponsorship Opportunities:
Round Table Room Sponsor-$500, 1 Available
Happy Hour Bar Sponsor-$250, 6 Available
Happy Hour Food Sponsor-$500, 2 Available